Forensic Entomology – Short Course – Bournemouth University – 16th – 20th July 2012
 Forensic Entomology – Short Course – Bournemouth University – 16th – 20th July 2012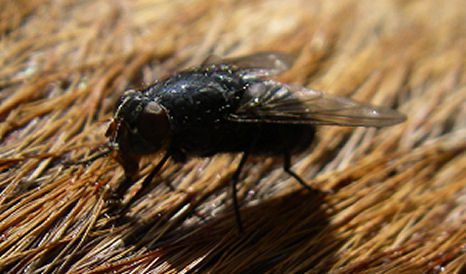 At a country estate, a gamekeeper stumbles upon decomposing remains he believes to be human. The police cordon off the area and after initial assessment by the CSI team a specialist entomological team is called in to assist the pathologist in ascertaining the time of death:
Are the remains human?
Can evidence be collected to provide a PMI?
---
You will participate in a series of lectures and practical sessions giving an overview of entomology and its application within forensic science. The course will provide basic laboratory invertebrate identification using entomological keys. You will experience collection and analysis of entomological evidence from a crime scene following current ACPO procedures.
---
If you successfully complete this forensics short course you can have the number of days you attended deducted from those required by your course on placement (25 for UG, PG under review currently). You can then have the short course added to your transcript, which you will receive on graduation.
To benefit from this opportunity please ensure you register with the Employability Coordinator (Julie Gill) who will ensure the short course is included as part of your placement.
Bournemouth is a modern, lively and cosmopolitan town. Its 12km of beaches makes it one of the UK's most popular seaside resorts.
The Talbot campus is located two miles from Bournemouth's centre and is home to the majority of our Academic Schools, the Sports and Recreation Centre and the Student Village.
On this course you will participate in a series of lectures and practical sessions on entomology, concentrating on the aspect of forensic science. The majority of the course takes place at the University, with a 'field day' for evidence collection.
You will gain knowledge of:
The history and background of Entomology
Forensic application of Entomology
Entomological identification, using invertebrate keys
Entomological Evidence identification, recording and recovery skills at a crime scene
Entomological Evidence identification, and recording in the laboratory
Familiarisation with ACPO protocol for collecting entomological evidence
You will work as part of a team alongside experienced staff with extensive knowledge in their field.
The short course fee is £300. This fee includes:
All tuition
Transport to and from the site (where appropriate)
Certificate of Attendance
The fee does not include, meals or accommodation.
Current BU students or BU Alumni will receive a 10% discount on this fee.
When booking you will be required to pay a 15% deposit.
---